Casa Mariș
This cottage was the beginning, it is here that our history with Șesuri started. We knew this special cottage needed a special place. We found it and today we are enjoying its heavenly sight.
Casa Mariș is placed on a hill of our estate, across from the Abbey "Schimbarea la față" which means: changing the expression of the face, named after the Orthodox holiday in August, when nature changes its appearance. A gorgeous panoramic view to the mountains of Ukraine and the Rodna Mountains render the feeling of spaciousness, wildness and tranquillity.
The over one hundred-year-old cottage has been restored by us in 2006 from scratch and in doing so, adapted to today's requirements. With 200 square meters and 90 square meters in the auxiliary building, it offers plenty of space for four people in large rooms. The beautiful surrounding nature, the library that was compiled with great sensitivity, the impressive collection of paintings of Romanian artists and the exceptional interior design create an incredibly beautiful atmosphere of leisure.
Besides the carefully selected antiques, you can also find in this house parts of the legacy of Sir Patrick Leigh Fermor, a famous British travel writer, who died in 2011. In the 30s of the last century he has travelled from Hoeck van Holland to Constantinople, his path led him through Romania as well. Fourty years later he described his journey in the famous work "Time of Gifts". Today, you can find his writing desk in our library on Şesuri.
The view and the vastness of the premises will impress you and remain unforgettable. Casa Mariș is the ideal place for relaxation, leisure and inspiration.
---
On the ground floor you will find the dining room and the aligned, open kitchen, the library and the guest toilet. The kitchen is fully equipped, from the dishwasher up to high-quality spices.
Upstairs a very large, open living room with the adjoined bedroom and a separate bathroom await you.
In the library you have a large variety of works, including works on Romanian culture, art and history. Of course you will find travel guides, maps and Internet via W-LAN.
We take the liberty to inform you that Casa Mariș, with its auxiliary building is not suitable for children under the age of 10, due to its equipment and structural conditions. Our other cottages are very suitable for families with younger children.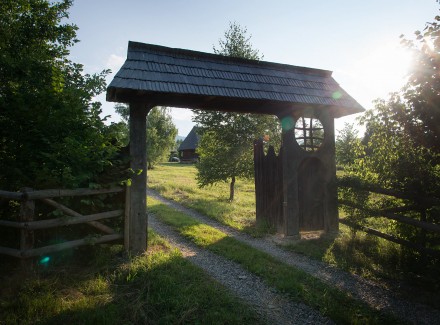 Traditional portal at the entrance to Casa Mariș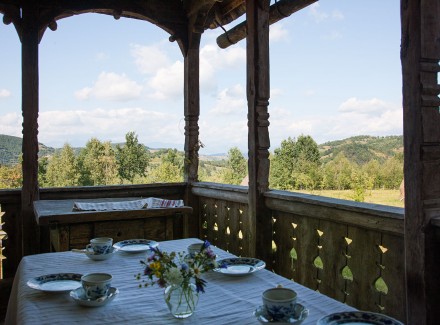 Porch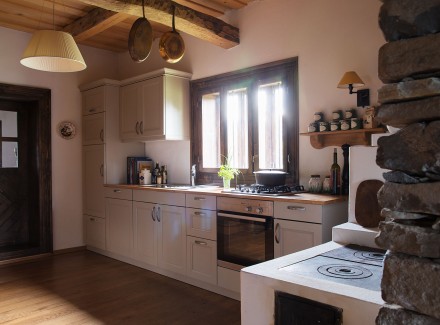 The kitchen in the house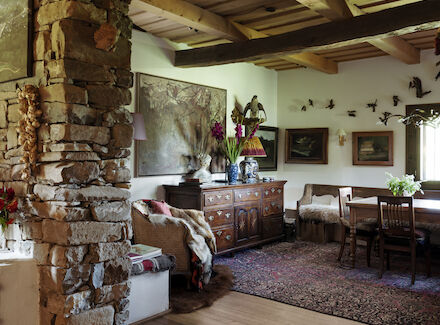 Dining room in Casa Mariș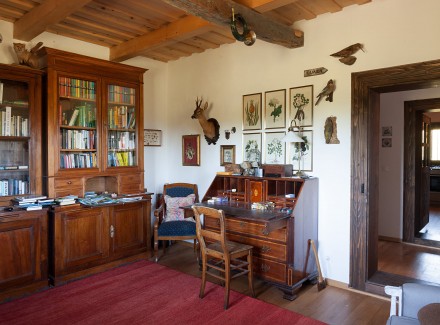 Library and Fermor's writing desk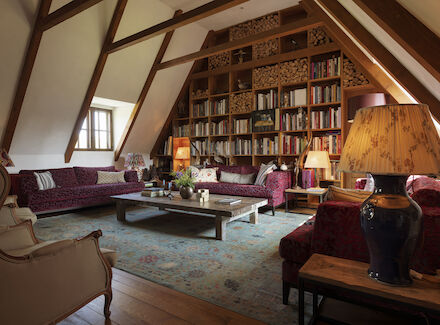 Large sitting room upstairs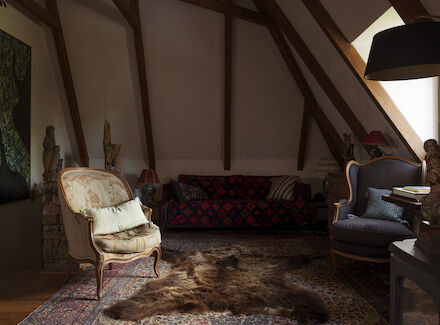 Another sitting room upstairs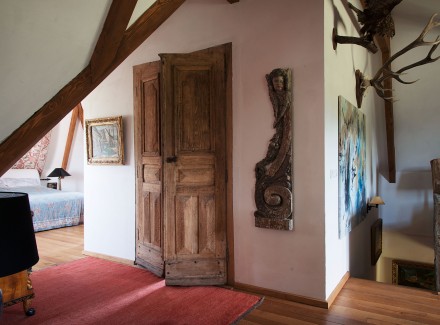 Entrance to the master bathroom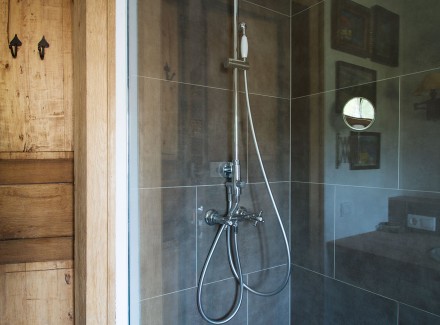 Bathroom upstairs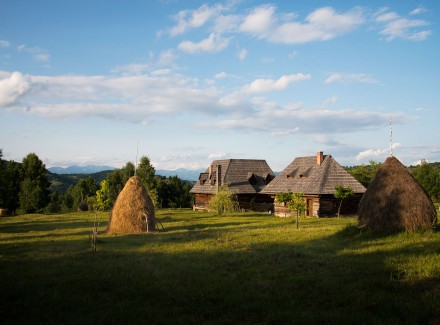 View on Casa Mariș and the barn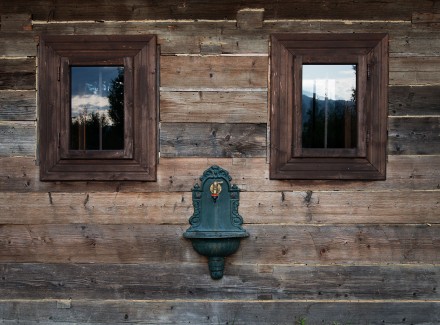 The barn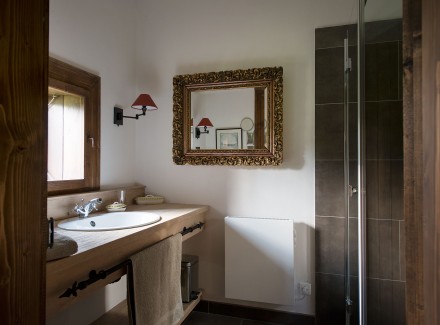 Bathroom in the barn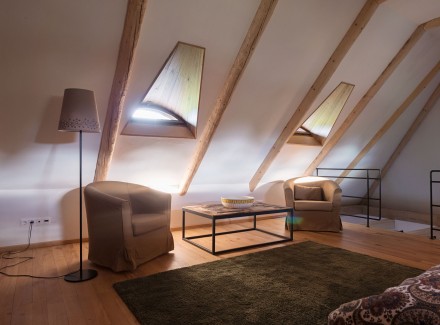 Sitting area on the gallery of the barn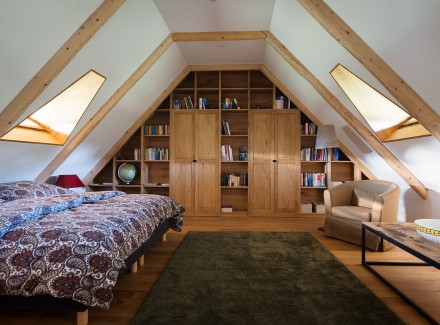 Sleeping area on the gallery of the barn
Request
Please feel free to contact us with a non-committal request or by email
mail@sesuri.com